I believe that people are more alike than they are different. To me, the most important aspect of the therapeutic relationship is just that: the relationship itself. Growing up, I often felt ashamed of who I was because of my weight and my sexuality. I believe this experience really allows me to empathize with clients who are struggling to find peace within themselves.
I use my tattoos and hairstyle to help relate to my clients that feel lost in a world focused on society's definition of traditional beauty. I help my clients look beyond the physical, while still realizing and acknowledging each person's desire to feel good about the way he or she looks on the outside, to help tap into their inner beauty, as well. This counseling approach helps clients end the therapeutic relationship feeling better not only about their own physical insecurities, but also about who they are as an entire person.
To me, the most important aspect of the therapeutic relationship is just that: the relationship itself.
Concerning my professional experience, I have considerable experience working with troubled youth, as well as extensive knowledge of self-harming behaviors. I have worked with a vast variety of age groups: young children, adolescents, adults, couples and families. I thrive on finding and taking a counseling approach that works equally well for both for myself as well as for the client(s), allowing the client(s) to be in control of the session.
I like to look at a client's current situation both with a psychoanalytic eye, combined with a more present-day focused method. In other words, I look at where the client came from and what their first relationships were like, to help shed light onto and explain why they might be relating to others and the world around them in the way they are.
I combine this information with other more structured approaches such as Cognitive Behavioral Therapy (CBT) to create an approach that takes the client's entire picture into consideration. I also use more experiential types of therapies, borrowing concepts from Gestalt, and using more creative techniques such as sand tray and art therapy. I tweak this overall technique to fit each individual client's wants, needs, and desires, allowing you, the client, to provide feedback around what you think will feel comfortable and work for you.
Contact me for more information on how I can support you.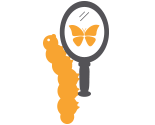 OFFICE LOCATION
50 S. Steele St., Suite 435
Denver, CO, 80209
OFFICE HOURS
Mon-Thu: 11:00 – 7:00
Fri-Sun: Closed